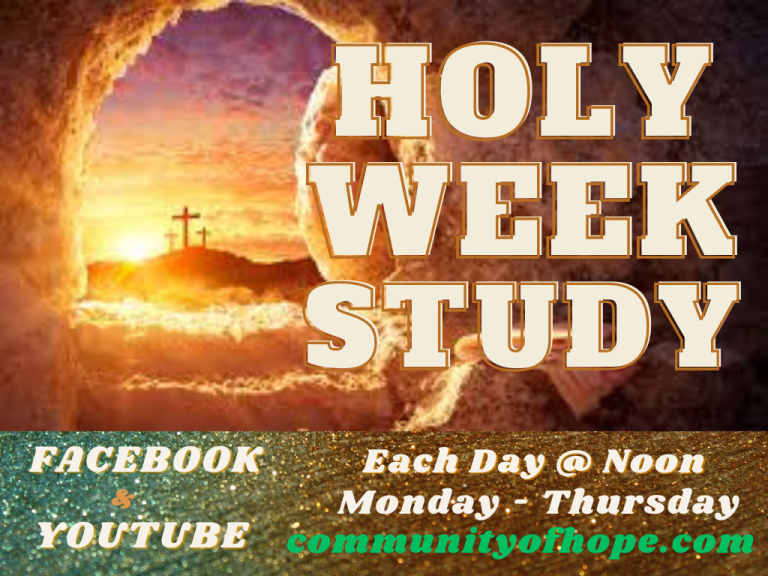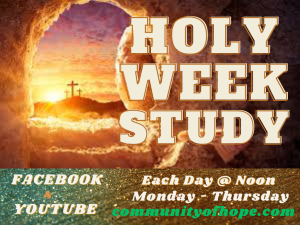 Join Pastors Zach, Trevor Kennedy, Sam Robbins & Jon Reeves for a Holy Week Study beginning Monday, April 3rd through Thursday, April 6th. The study will be available each day at noon on YouTube which you can access HERE  and on FaceBook HERE. If you are unable to watch it at noon, the study will be available the following day on Facebook and YouTube.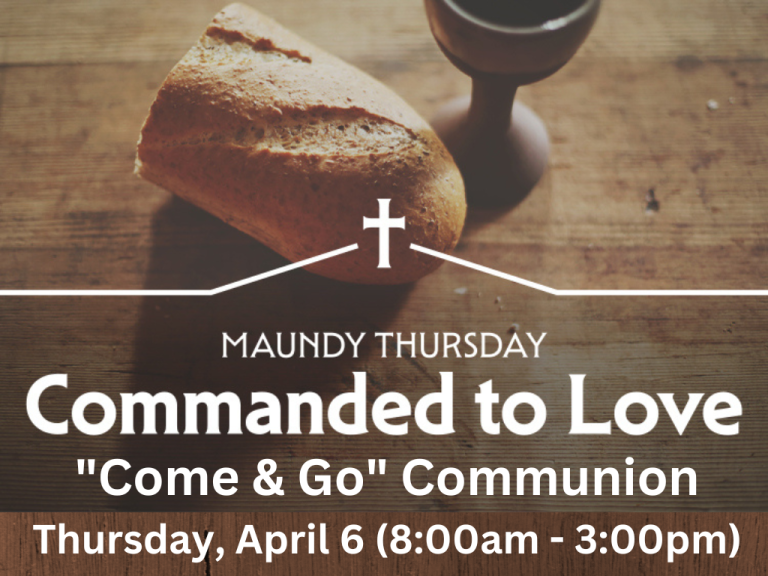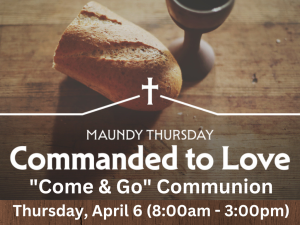 Maundy Thursday is the day that commemorates Jesus's last supper with his disciples. During that meal in the upper room, Jesus washed his disciples' feet and gave them a new commandment: "Just as I have loved you, you also should love one another" (John 13:34). The word "Maundy" comes from the Latin mandatum, meaning "command."
On Maundy Thursday, April 6, the Worship Center will be open from 8:00 am to 3:00 pm for the "Come & Go" Communion. Pastor Zach will also be available to offer prayer.